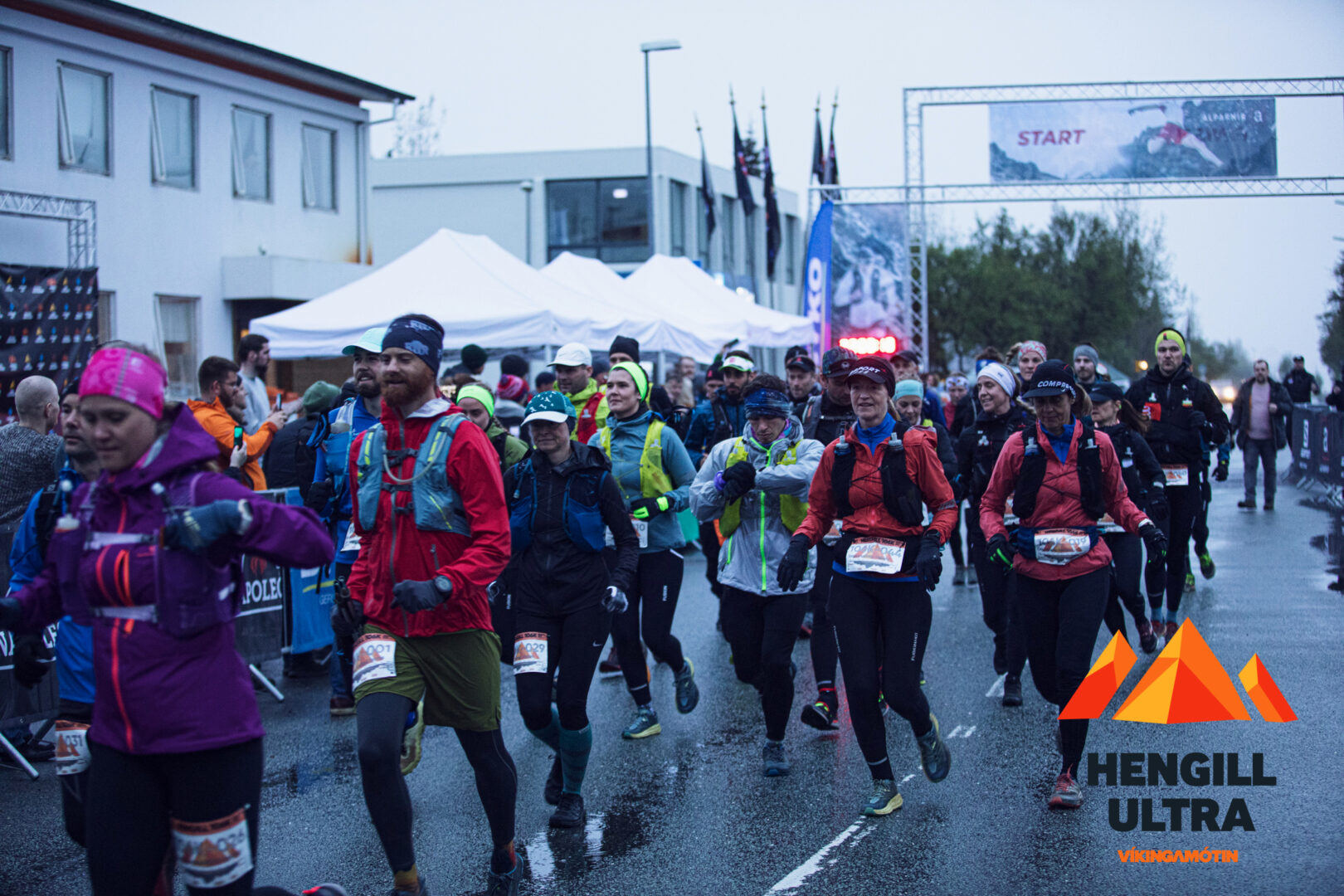 A crucial part of the preparation for Salomon Hengill Ultra Trail is trail prep meeting where we go over everything pertaining to the competition, safety matters, trail previews and details and more. The second evening held on January 11 2022 will be geared towards more experienced runners. If you're interested in attending the beginners meeting, that will be held the previous day January 10 2022.
Along with discussions and information sharing we'll be issuing awards and recognitions for the 100K runners from 2021 and participants who made it into the Viking Squad. We'll be covering various matters that are important to get to know before you take part in the competition. We'll be discussing obligatory kits, when would it be appropriate to exit a race and why, what is the responsibility of the participant and what is the responsibility of the event organiser and where do we draw the line between the two.
Among others, we'll have speakers such as Rúna Rut Ragnarsdóttir, runner. Friðleifur Friðleifsson, competition advisor of SHUT. Trail managers from SHUT, Bárður Árnarson and Þorsteinn Másson and Þórir Erlingsson, the event organiser of the Viking Tournaments.
The event will be free for registered participants in SHUT 2022.
Refreshments will be available and we look forward to seeing you all there!
Click here to register your interest on Facebook.