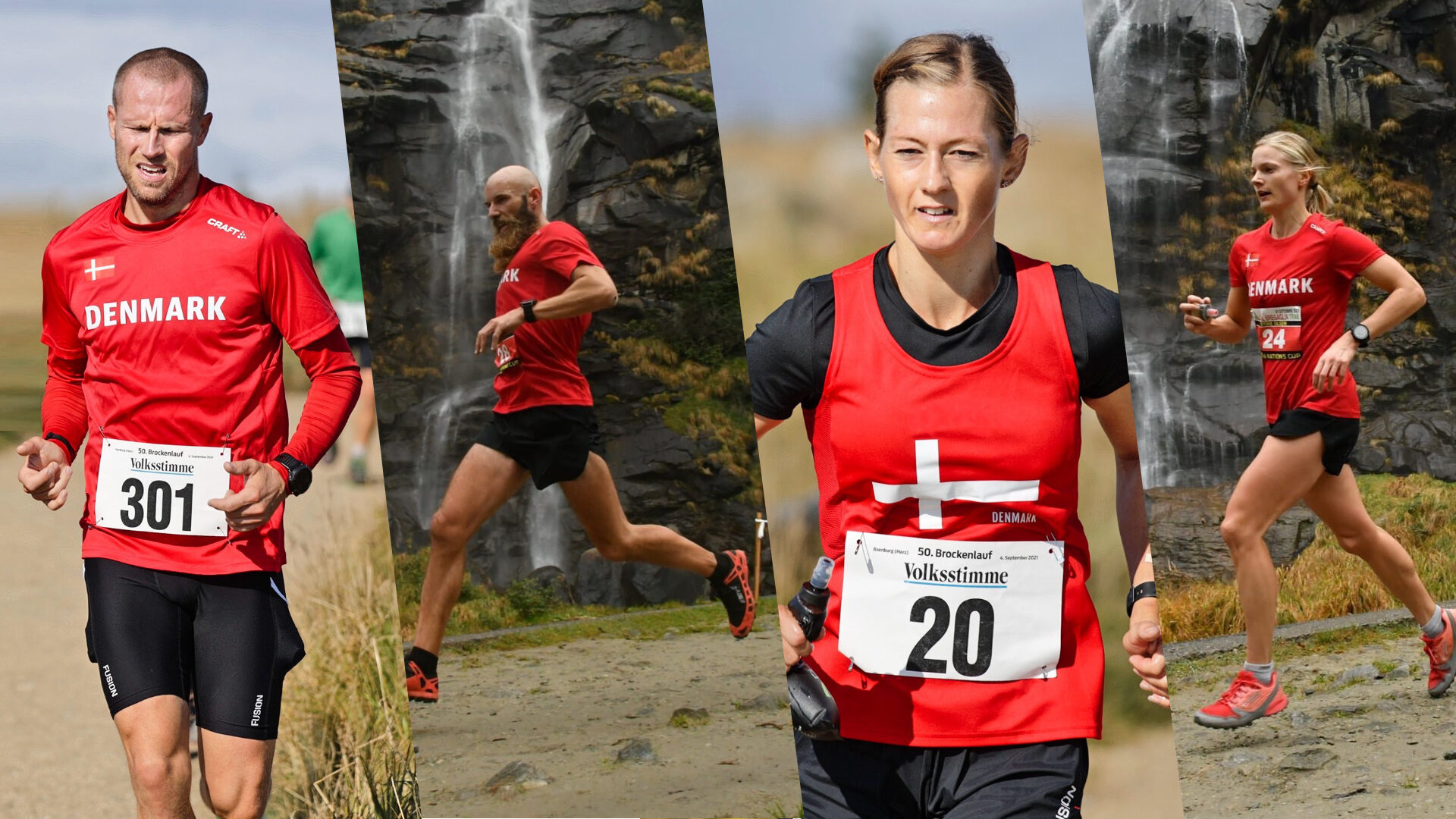 Salomon Hengill Ultra trail marathon will be held on June 3-4 in Hveragerði, Iceland. The trail marathon has been the largest in Iceland for the past few years. The competition is part of the Viking tournaments and last year we had 1375 participants competing.
After a tumultuous last 2 years due to the Covid-19 pandemic we are excited to see more international participants, that before the pandemic, comprised of about fifth of the registered runners. This year we have the pleasure of having the Danish national trail running team take part in our every growing competition. We'll be seeing some of Denmark's best trail runners cross along the Hengill Volcano area in 10 days time.
The danish team's participation is part of their training and preparation for the European Athletics Off-Road Running Championships at the start of July. That is a 47 km run with a 2500 m elevation. The danish team has been chosen with that run in mind so they will run the 26 km distance in Hengill Ultra foregoing longer distances. They will also take the opportunity to use the Hengill area for training purposes. Max Boderskov is one of the team members that might be known to some in Iceland but he won the Haukar Whitsunday race in 2019.
These runners are amongst the fastest ultra trail runners in Denmark and they've commented on that they are very excited to take part in Hengill Ultra 2022. Assisting in organising the arrival of the danish team is Friðleifur Friðleifsson, manager of the Icelandic national trail running team and technical advisor to the Salomon Hengill Ultra trail competition.
"I had been in contact with Sören for a few years since we have been working on similar projects with our respective national teams. It so happened that we were both participating in the same marathon in Hanover this spring where this idea of bringing the danish team here got traction", says Friðleifur about how the idea came about."
"I think the danish runners will have some worthy competition in the 26 km run. Andrea Kolbeinsdóttir, Íris Anna Skúladóttir og Þórólfur Ingi Þórsson from the Icelandic national trail running team are all registered in the 26 km run. Then we have Anna Berglind Pálmadóttir, Sigurjón Ernir Sturluson og Þorsteinn Roy Jóhannesson, also in the Icelandic national team, competing in the 53 km run. They are all preparing for the world series ultra trail run in Thailand in November."
Danish national team members:
Women:
Stine Bækgaard Olsen
• Danish Champion, short trail 2018 & 2021
Begitte Hansen
• Danish Champion, long trail 2022
• Danish Record holder 50 km road – 3:29.38
Amalie Hauge Bengtsson
• Silver medal Danish Championship, short trail 2021
• Winner Costa Brava Stage Run 2021 (second in 2022)
Kathrine Højgaard Hansen
• Bronze medal Danish Championship, short trail 2022
Men
Christian Nørfelt, male
• Danish Champion, long trail 2018 & 2022
Anders Poul, male
• Silver medal Danish Championship, long trail 2022
Jesper Meins, male
• Danish Champion, long trail 2021
Max Boderskov, male
• Winner Haukar Whitsunday race (Pentacoast Trail Race) 2019